BoSS Taskforce
What is BoSS TASKFORCE?
BoSS TASKFORCE, is the expert BoSS Hire & Assembly network of specialist supply and assembly access tower hire companies, providing safe access solutions for commerce and industry alike.
Whilst the majority of tower uses are straightforward builds – usually covered by product standard EN1004- the standard only covers towers built to 8m externally and 12m internally; we know that BoSS is capable of much more when:
An individual design, structural calculations and method statement is prepared
Complex structures are assembled by operatives with appropriate competence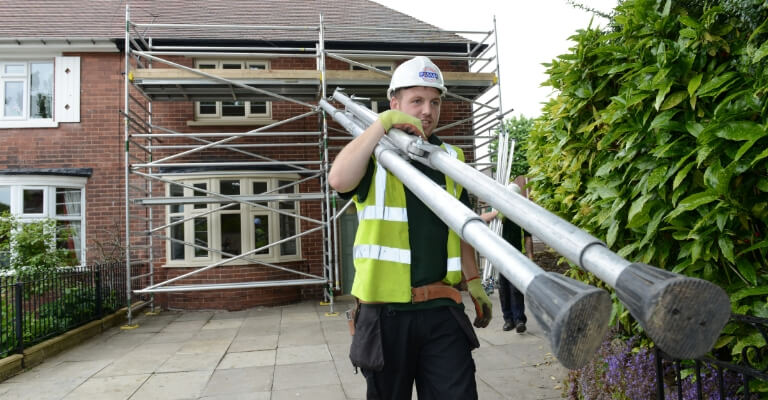 ---
Partners
BoSS TASKFORCE partners have the resources, technical and product knowledge to supply and assembly complex BoSS access tower structures, quickly and safely.
Our nationwide partners include:
---
Benefits
BoSS TASKFORCE members have access to BoSS' full technical resources, including:
Custom drawings
User instructions
Structural analysis data sheet required under the 2005 Working at Height Regulations
Who can join?
Applications to join BoSS TASKFORCE are open to hire and assembly companies that:
Only use genuine BoSS® components in their fleet and are maintaining our Kitemark
Are upholding best hire & assembly practices (by audit or PASMA H&A Membership)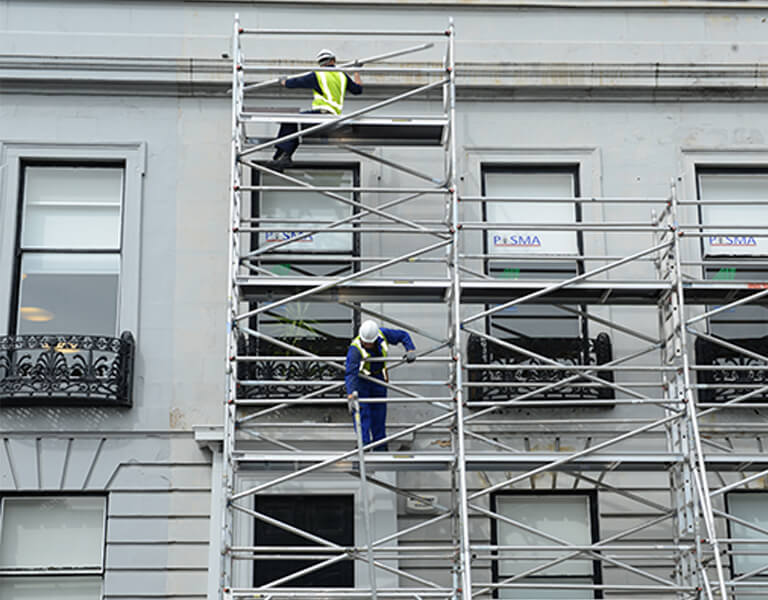 ---
Find out more about BoSS TASKFORCE here to see the range, diversity and complexity of safe access solutions that are achievable with BoSS Tower Systems.
BoSS TASKFORCE Videos
We wanted to share with you the footage of when our BoSS Ladderspan and BoSS PLUS components were used to help refurbish the PASMA headquarters in Glasgow earlier this year. The BoSS Ladderspan was chosen because it allows frequent and easy access for painting and with its integrated ladder is great at working within tight space restraints, which was an issue as the building faces a main road.
Don't miss this interview with Chris Blantern, Managing Director of Hi-Point Access Ltd, about their recent work with BoSS Access Towers and A Shade Greener.
The BoSS TASKFORCE is the expert Hire and Assembly supplier network of carefully selected supply and erect access tower hire companies.