About Us
The UK's No.1 mobile tower system
Founded in 1926, the business was built on strong values of Safety, Innovation, Quality, Customer Care and Integrity.
Now, part of WernerCo, we are recognised as a leading provider of innovative access equipment, designed and manufactured to the highest quality and safety standards.
Our manufacturing facility, safety, design, technical and QA departments are based in Maldon, Essex, in the South East of England.
The site covers over 12 acres and has state-of-the-art production facilities registered to ISO 9001. Our highly skilled and trained personnel use the very latest laser cutting and robotic welding technology, while aluminium ladders are made on our fully automated ladder line.
This is all complemented by our UK warehouse and distribution depots. In addition, our highly skilled field sales teams, working across Europe, Middle East and Africa, can offer clear advice on the safest access solutions.
Watch how BoSS tower decks are built
Why BoSS®
From low-level work platforms to a full range of mobile access towers, BoSS is the UK's leading mobile tower system.
Designed and manufactured in the UK, our state-of-the-artwork production facility uses the latest laser cutting and robotics welding technology to ensure our towers are as safe as they are easy to use - which has been our priority since we first launched BoSS in 1993.
5 reasons to choose BoSS
REACH - With BoSS standard towers you can work safely up to 12m internally and 8m externally.
FLEXIBILITY - Interchangeable components and a wide range of accessories allow standard towers to be made into more advanced structures.
SAFETY - Inherent product safety features include slip-resistant platforms, ribbed-rung tubing for increased grip and self-closing trapdoors and wind-locks, plus the BoSS Zone:1 fibreglass tower is ideal for challenging job sites and around electrical installations.
SPEED - It is quick and easy to assemble and dismantle a BoSS tower so you spend less time building it and more time using it.
WIDEST RANGE - From podiums and low-level platforms to towers and micro powered access; the BoSS range covers all your 'work at height' needs.
HAE EHA Hire Industry Trusted Supplier (HITS) Approval
Werner UK Sales & Distribution Ltd is proud to be a Hire Industry Trusted Supplier which supports our commitment to our valued hire customers.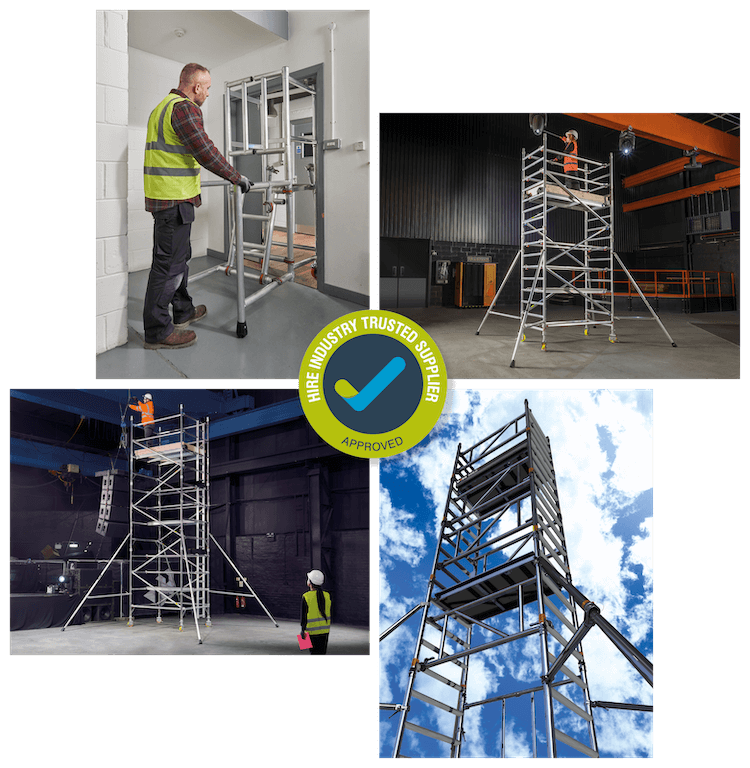 ---
OUR DNA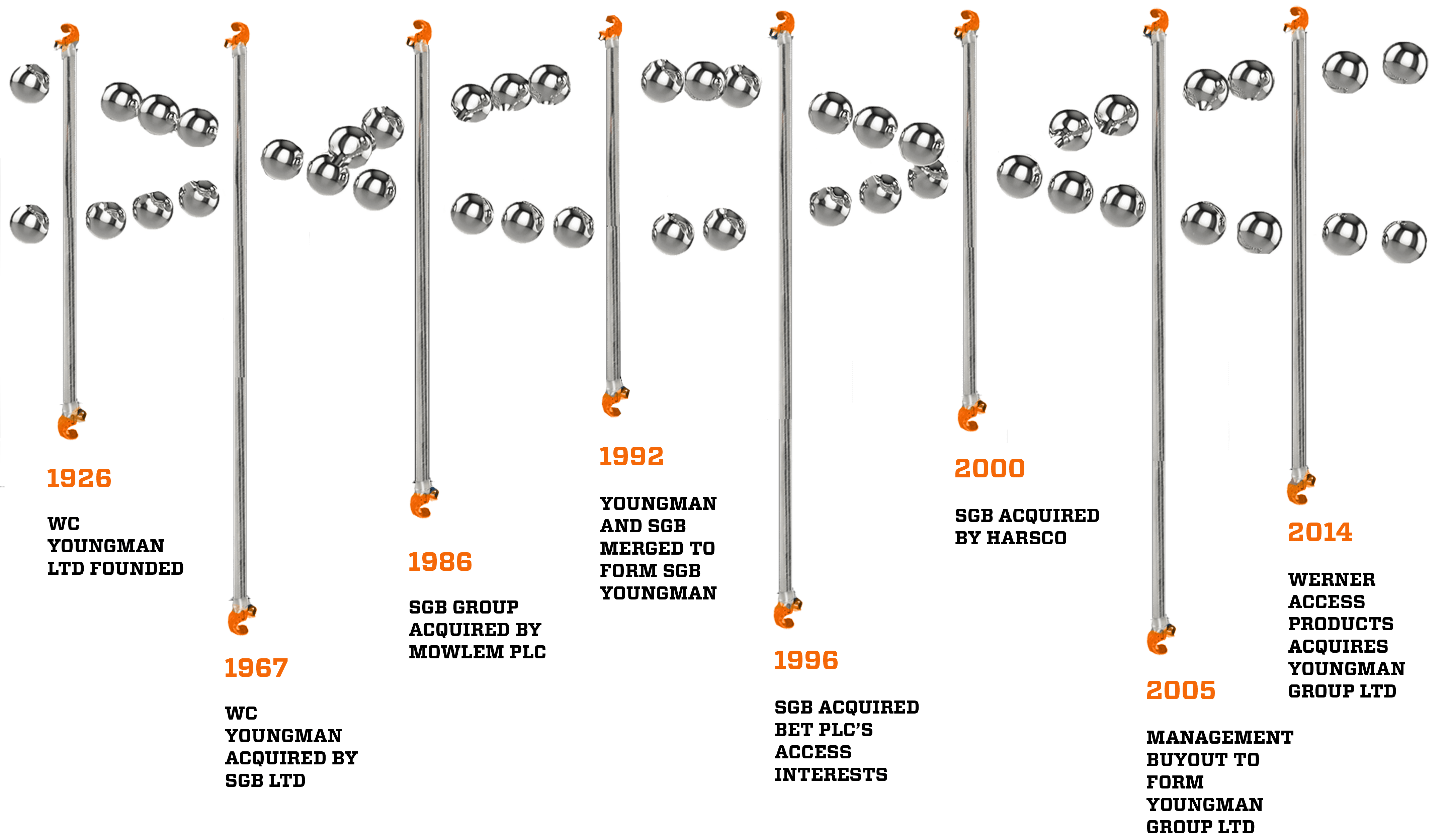 WernerCo is a privately owned, fully-integrated, international manufacturer and distributor of climbing products, fall protection equipment, material handling and jobsite, truck and van storage equipment. WernerCo has manufacturing, warehousing, sales and distribution facilities in the United States, Australia, Canada, China, Mexico, Vietnam, Russia and Europe. WernerCo's international headquarters is in Itasca.
---
SUSTAINABILITY
WernerCo's commitment to sustainability includes a complete focus on environmental, social and economic impacts of our business practices. As a business with a family-owned heritage that traces its roots back 90 years, our commitment to sustainability is more than good public relations ... its necessary to the future growth and success of our company.
We know that our customers desire quality products that are safe and manufactured in a responsible way. Our raw materials conversion and production processes are designed to reduce scrap and other negative effects from our daily business operations. Werner's sustainable practices include:
Reducing waste by recycling metal and other materials used in our manufacturing processes;
Conserving energy by maximizing the use of daylight in our warehousing facilities; and
Incorporating environmental, health and safety considerations into our business decision-making processes.
Corporate Environmental Health and Safety Policy
---
QUALITY MANAGEMENT
Werner UK Sales & Distribution Limited has a total commitment to a Quality Management System which forms the framework for all company activities and processes. This approach enables us to continually improve customer satisfaction, quality and business performance throughout our organisation.
TÜV UK has been assessed by UKAS and can in conjunction with ISO 9001 certification, provide certification against ISO 3834. quality requirements for fusion welding of metallic materials.
---
PRODUCT STANDARDS
BoSS towers are designed to two product standards:
EN 1004-1:2020 Standard covers all towers from 0m height to 8m external/12m internal
BS1139-6:2014 Towers using EN 1004-1:2020 components but outside the scope of that standard