COMPACT AND

CONVERTIBLE
Design for use in confined spaces, stairwells and lift shafts.
BoSS700 Series tower system standard features:

Value for Money
The interchangeable components of the BoSS 700 tower system enables easy conversions into different BoSS 700 tower configurations.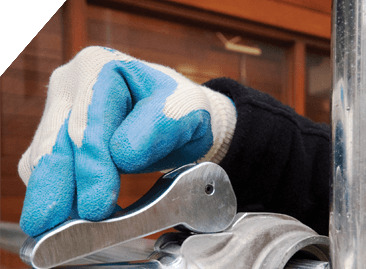 Quick and Safe Tower Build
The BoSS Camlock mechanism makes the tower easy and safe to assemble by one person.

Engineered for Challenging Applications
Designed for use in confined spaces and stairwells, utilises the confined space stabiliser for increased stability.

Easy to Transport and Store
Compact design and fewer components make the tower systems easy to transport and store.
ONE tower + TWO packs = THREE builds
BoSS700 Series towers are ergonomically designed so components can be interchangeable for easy conversion to a different tower build.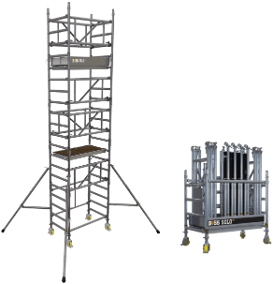 SOLO700 Tower
Rapid build single person access tower
0.7m tower width

1.3m platform length

2.2m to 4.2m platform heights

4.2m to 6.2m safe working heights

Through the Trapdoor (3T) method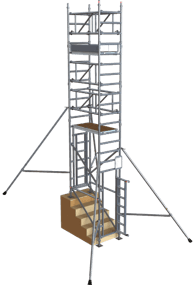 StairMAX700 Guardrail Tower
Designed for use on commercial and domestic stairwells
0.7m tower width

1.3m platform lengths

3m to 11m platform heights

5m to 13m safe working heights

Through the Trapdoor (3T) method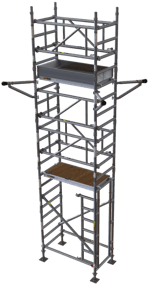 Liftshaft700 Guardrail Tower
Designed for use in confined spaces
0.7m tower width

1.3m platform lengths

2.2m to 20.2m platform heights

4.2m to 22.2m safe working heights

Through the Trapdoor (3T) method
SOLO700 step by step video
StairMAX700 step by step video
Literature
700 Series aluminium access tower guides and manuals

Components
Built using standard components and additional BoSS700 components