 ALL-IN-ONE COMPACT MOBILE ACCESS PODIUM
Try it, you've got nothing to lose.
BoSS Pod 1000 Low Level Access Podium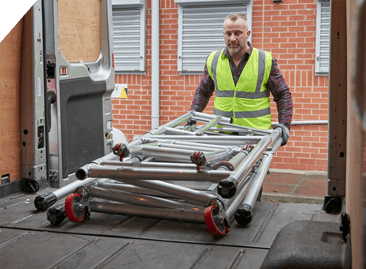 All-in-One Podium
This lightweight but sturdy system is designed as a single folding unit with no removable parts. Folds flat for easy transportation.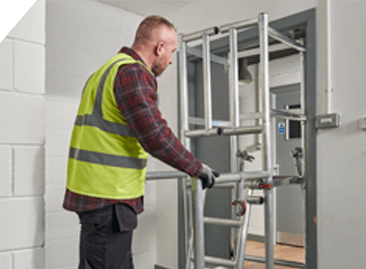 Compact Design
With a compact footprint, the BoSS Pod provides an easy solution when working in small spaces and allows the unit to be easily manoeuvred through doorways and corridors.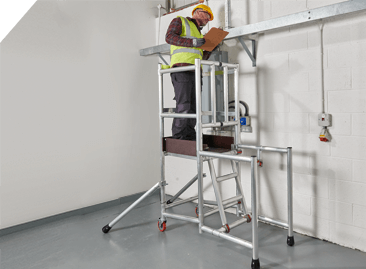 360° Protection
Guardrail and safety gate to ensure 360° Protection to allow you to work facing any direction. Toe Board Kit available as an optional extra.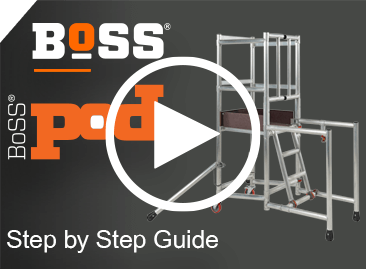 Step by Step Guide
BoSS Pod 1000 is certified to the latest BS8620:2016 safety standard. This step by step video will show you how to safely set up the low level podium and fit the toe board kit.
Watch Video